Finance & Loans
Buying a home can be difficult. Simplify it by making financially smart decisions.

Buying a home can be a tantalizing and emotionally draining experience if you are not fully prepared to take on the nuances of the entire process. Furthermore, because buyers are automatically intrigued with the property they love with such great furor, they immediately look into buying the home without much thought behind it. To avoid costly mistakes, here are some tips to make your home buying experience much smoother.
"Underwater" Mortgage Situations

When it comes to down payments, anything less than 20% will require you to take out a private mortgage insurance loan. While it may seem appealing at first, this will also increase in a lengthy and high interest loan term. In the unfortunate situation that the value of your home decreases, you will end up paying essentially more than what your home is actually worth.
Consider Mortgage Types

Before automatically taking on a 30-year mortgage term, consider whether or not it's right for you. While it's spread out over 30 years, you're also going to have to pay the interest throughout that time span as well. This means that you're going to be practically stuck with years of paying out of your pocket unless you refinance. If you can afford the monthly payments of a 15-year term, it's highly recommended that you get the mortgage out of the way. Then, financial freedom becomes a bit more accessible and you can enjoy putting on a bit more expenditures than you normally would with a mortgage.
Kuba Jewgieniew is the head of Realty ONE Group, a real estate brokerage firm that has offices in three different states – California, Nevada, and Arizona.
Throughout history, the practice of loaning money to governments has been integral to the development of society. Municipal bonds may not have had the structure they have today, but they pre-date most modern banking by several centuries.
Some of the earliest examples of what we recognize as municipal bonds come from REnaissence Italy, where city-states formed lending contracts with wealthy bankers in order to finance infrastructure and improvements.
One of the first recorded municipal bonds in United States history occurred in New York City in 1812. The bond was used to fund the construction of a canal. This practice grew during the 1840s as cities found themselves in debt and struggling to keep up with the increased need for better city infrastructure.
By the Civil War, bonds were funding everything from railroad construction to public education. However, bonds were over utilized. The Northern Pacific Railroad carried construction costs so high that the bonds issued reduced access to new capital and directly led to the collapse of a bank owned by the railroad conglomerate.
Just before World War II, pre-war bonds were extremely popular as tensions began to heighten. America devoted a great deal of its financial resources to the development of its military strength, but those totals fell when the US went to war. Even though production increased, spending on the part of cities basically came to a halt.
Bonds have since become a part of most people's investment portfolios. It feels good to invest in one's city, or the growth of another, and the revenue can be tax free.
---
Samuel Phineas Uphamis an investor from NYC and SF. You may contact Phin on his Samual Phineas Upham website or Facebook page.
Marriage brings new financial headaches and help for many especially if your new spouse has a load of debt. Your partner for life may get you into mountain of debt if you don't take certain steps to your protect you.
Good news is that if your spouse obtained these debts prior to your marriage, he or she is totally responsible and you don't have to be responsible.
Unfortunately, if you combine your spouse's debt after marriage, then you will be responsible for that debt. Before transferring both of your debt into a new lower interest credit card, consider consequences of that action carefully.
Both spouses will be responsible for any new debt taken after marriage regardless whether they are taken only in one spouse name or not. Newly married do lots of things together such as buying a home or a new car. All these actions will have consequences as well as both spouses credit history will come into play.
Laws regarding debt for married couples are different from state to state. So, consider them before obtaining new lines of credit or combining debt prior to marriage.
Having a plan to pay down debt and become debt free always help. After marriage both spouses needs to commit to a plan.
By Phin Upham
The hot topic at the recent Milken Institute Global Conference was the concept of financial technology, or FinTech. One of the major takeaways from the global financial crisis is the idea that the bottom portion of the American population is not being well served by financial institutions.
How Big Banks Lost Touch
One of the arguments that Phin Upham presents against the traditional banking model is "paying to store" money. Most in the middle or upper class find this concept foreign, but these customers aren't the ones dealing with overdraft fees. Overdraft fees act as a form of interest, as do account maintenance fees and anything else levied against customers.
Millenials are the biggest group speaking out and taking action against these fees. Big banks are adapting, but they admit that regulation has hampered innovation. Regulation can help protect consumers from some dangers, but as the 2007 crisis taught us there is no contingency plan for every potentiality.
The Future
Phin Upham predicts that the interaction between banks and consumers will change dramatically within the next three years. New methods of delivering consumer financial data accurately will help those at the bottom better manage their money. Short term loans that carry a smaller risk to individual lenders with wealth will also contribute to growing the middle class.
There is tremendous opportunity for crowdfunding as well. Making investment and banking more accessible is a big part of the future of FinTech.
---
About the Author: Phin Upham is an investor at a family office/ hedgefund, where he focuses on special situation illiquid investing. Before this position, Phin Upham was working at Morgan Stanley in the Media and Telecom group. You may contact Phin on his Phin Upham website or Twitter page.
Getting out of debt requires a strong will power and a plan. Sticking to a plan will be hard but making a commitment may get you out of debt. Here are some things that you can do to get your mind focused on paying off your debt and getting out.
Put all your debt information into a spreadsheet. It will show you not only how much you owe but also minimum monthly payment, interest rate, type of debt and many other details.
Look for ways to enhance your repayment schedule. Balance transfers often come with zero percent interest for few months to a year. This is a great way for you to create a timeline to get out of debt faster and wiser.
Negotiate higher interest rate to a lower one. You may get "no" for an answer more often but keep trying. Sometimes, refinancing to a lower rate could be possible. This strategy works for student loans.
Find ways to pay down more debt each month. Cut your expenses as much as possible. Online planners to find ways to cut costs are a handy help.
No matter what, stick to your plan. If needed make minor adjustments with paying off debt sooner in mind.
Written by: Financial Haze
With less than desired amounts stacked away for retirement, more and more Americans are facing an uncertain future. Travel and fun used to be the norm for retirement and it is no more. More and more Americans are resorting to find work after the retirement age.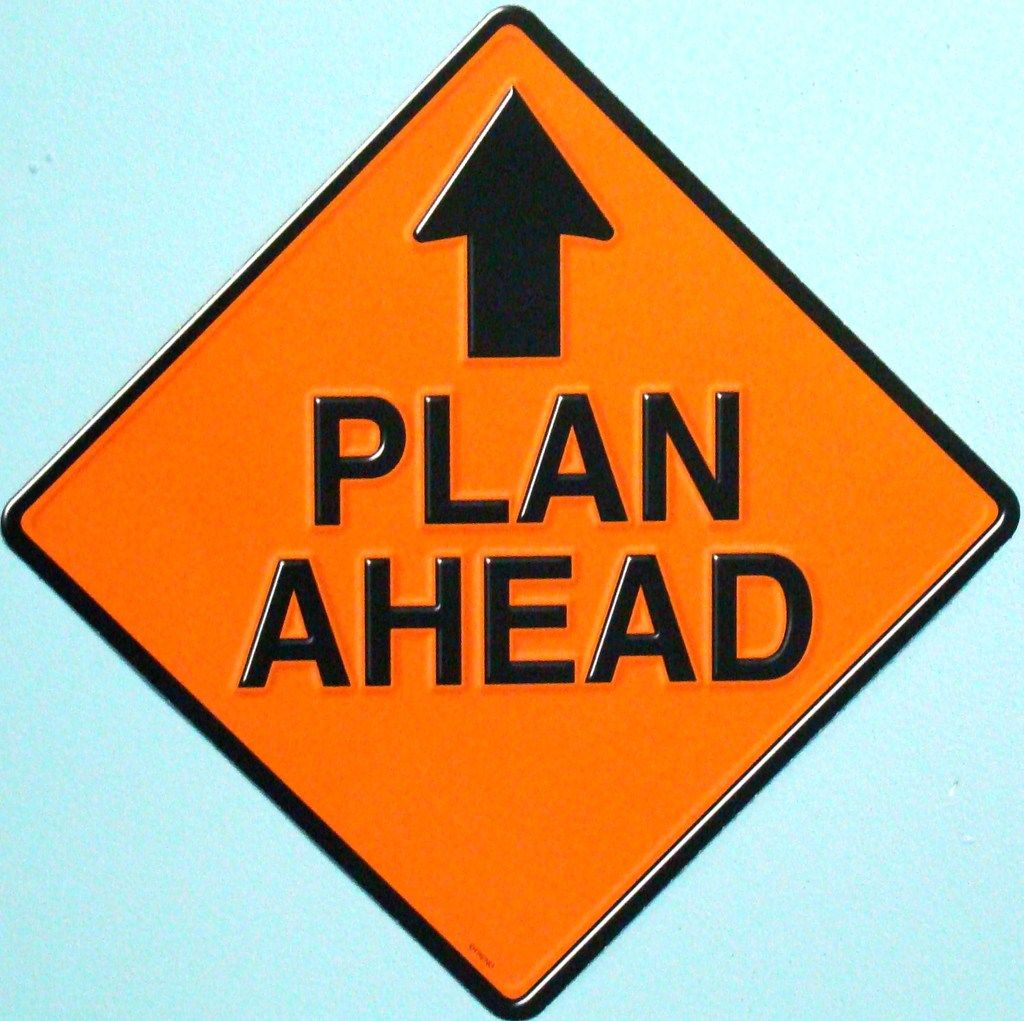 Those who are 50 plus and closing in on retirement age should pay close attention. Many of whom are still holding onto unrealistic expectations.
Downsizing is easy to cut cost during the retirement: According to published reports three out ten retirees are moving into larger and costlier homes after retirement. Unless you are paying cash, your mortgage will be higher at a time your income cut in half. Apartments with modern amenities are expensive than they used to be. Retirees should consider moving to a less costly states or localities in order to cut the cost during retirement.
Do not rely on Social Security for everything: According to published data, the average Social Security benefit is $1,260 per month. On the other hand, there is much debate about cutting benefits to address government finances. Unfortunately many Americans who are closing in on retirement age are counting heavily on Social Security benefits. By delaying withdrawal pass your retirement age until you are eligible for full retirement is one way to maximize your benefits.
The widely used measure of your financial well-being is your FICO score. Thirty five (35) percent of your FICO score is based on your payment history. That is more than one third of your score. What happens if you have late payments and how it impacts your FICO score?
Late payments could be any installment payment that you did not make on time and paid few days late as considered by many creditors. Late payment reporting standards varies among creditors. If you were late on your auto loan, the lender may report it to credit bureaus with your next auto payment billing cycle. This is one reason why you need to pay attention to the "paid as agreed" terms of your loan contract. Missing your payments each month and if lenders keep reporting late payments to all credit bureaus, you may be setting up a bad payment history that can ruin your FICO score.
Unfortunately, late payments could stay on your credit file as the law provides for it. As a rule of thumb, most late payments can stay on your records for seven years from the date it was reported late to the agency. Once a payment is made, some bureaus use label such as "current" to indicate that you brought your account up to date.
The concept of money, and its effects on people, can be difficult to grasp. Money is important. It is a tool that we can use to create what we want, but the idea of money may not be so simple. Tools are made for a specific purpose. You do not use a screwdriver to hammer a nail into the wall. Money was not necessarily created for any single purpose. You don't acquire money, for example, in order to buy a fish or a cow. You may use it to get parts from those animals, as well as other produce and alcohol at a bar on Friday night.
Which leads to another important aspect of money, that money influences how others perceive you. Money can buy a flashy car and the latest clothes, which give off a certain persona. It's telling that there are so many boutique millionaires that live simple lifestyles. Warren Buffet, for example, lives a frugal lifestyle in the same house he's lived for most of his adult life. This means that the value of money is dependent almost entirely on what others perceive of it.
Which is why the concept of money is paradoxical. Money is dependent on what others perceive, and others clearly perceive money as having both a high and low value. Money matters because it enables us to move beyond our dependence on others and into self-actualization. It's something that can influence or move entire cultures.
---
Samuel Phineas Uphamis an investor from NYC and SF. You may contact Phin on his Samual Phineas Upham website or Facebook page.
If you have debt that you neglected to pay on time or not paid at all, it could result in you getting a collection notice. In order to get one of these, your debt should be long overdue, normally more than 180 days. You may get the notice not from the company you owe the debt because many companies instead of dealing with each individual delinquency, lump several delinquent accounts together and sell to debt collectors.
Having a collection recorded on your credit report could cost you dearly. It will result in reducing your FICO score significantly.
The amount in collection is important in terms of the damage it can do your credit score. For example, a $100 collection notice may not create a significant impact on your credit standing. However, a larger amount in collection may damage your standing.
Also, timing of the collection is important. If the collection is more recent, it may stay in your records for a while impacting any new credit applications. As long as you have unpaid or unresolved collection notices, it will continue to hurt you financially. This is why it is important to resolve disputed collection as well as delinquent debt immediately.
Your credit report is a snap shot of your finances. It reveals information about you and your finances to lenders and others who are looking into your financial information for many reasons. FICO score is just one barometer and your credit report carries more information than that. Here is something that you never want to see on your credit report.
Charge-offs usually takes place if you fail to pay several installments or stop payments completely on a debt you owe. After several months of non-payment, usually after missing six payments, your creditor may take an action known as charging-off the debt. It allows the creditor to write-off the debt for tax and accounting purposes and cut down their losses. However, you are not off the hook. Instead their action goes on your credit report as a charge-off and could stay on your credit report for considerable period of time impacting your finances.
One way to deal with the situation is to negotiate with the debtor and pay-off the total amount you owe or an amount you agree with them. But the bad mark may still be there. If you pay your other debt on-time without any other bad marks on your credit report, lenders may consider that for any future requests for credit.